What is clean beauty? What does it really mean?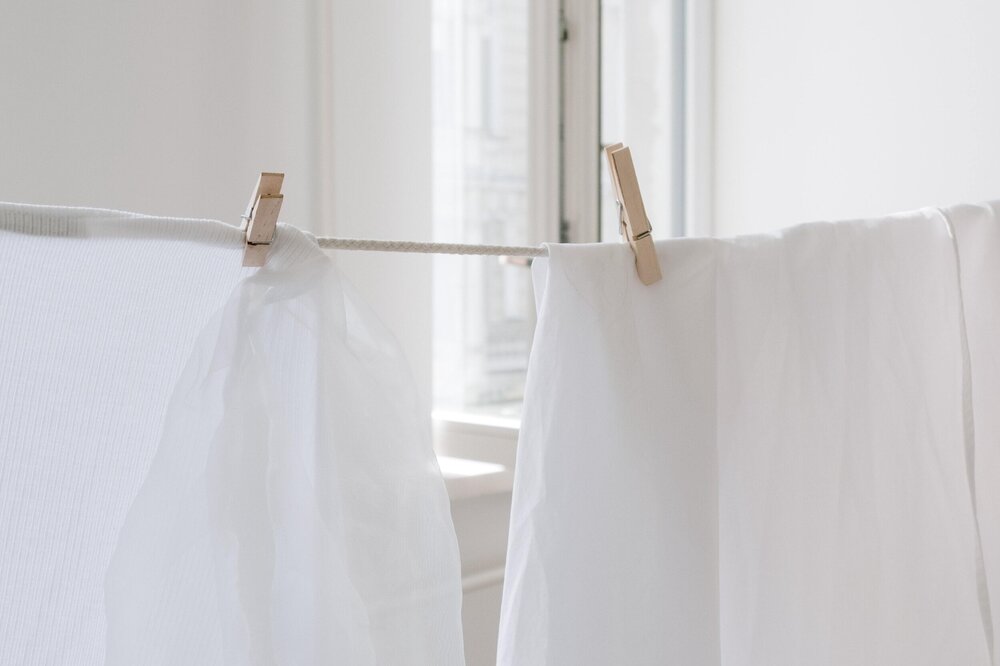 Most of us are careful about what we put inside our bodies so why wouldn't we take more consideration to what we put on our skin?
We at Circulove believe in taking a common sense approach to clean beauty: If a product is intended to stay on your skin all day (like creams), then you should try to switch to a cleaner alternative.
Generally speaking "clean beauty" means that it is made without toxins and ingredients suspected in any way to harm human wellbeing or nature. That does not automatically mean natural ingredients but rather safer. Most clean beauty products avoid the use of ingredients like parabens, sulfates, silicones, phthalates and synthetic fragrances while delivering results. However, clean beauty is still open to interpretation, since there's no legal or official definition. And unfortunately, too often it's been used as a "clean-washing" term in cosmetics marketing.
Did you know? How toxic an ingredient is depends on where in the world you are. While the EU bans more than 1,300 harmful ingredients from cosmetics, beauty is one of the least regulated industries in the US where only around 11-30 ingredients are banned (FDA).

This is our Circulove clean beauty promise

Our Clean Skincare promise to you is that ALL our products are natural, bio-active, fresh, transparent and circular. This is what we mean by this:
1. Clean = Natural and Bio-Active
Circulove's bio-active and clean skincare products optimize skin's health in a natural way. We believe that the same ingredients which are good for your body are also great for your skin. When you know what your items are made of, they get an understandable functional meaning.
Our promise to you: Nothing artificial or excess. Always cruelty-free, 100% natural and vegan.
At the heart of our products is a unique microbiome technology – a vegan-based fermentation that produces probiotics and prebiotics to support a strong natural skin barrier. Each product also utilizes pure, food-grade oils that are 99,8% pure with the majority being co-products from the organic food industry. Our fermentation bio-extraction method ensures that the oils and plant extracts remain nutrient-dense.
Our products are free from mineral oils, parabens, phthalates, sulfates, silicones, chemical sunscreen, nano zinc oxide, essential oils, retinoids, colorants or perfumes. GMO-Free.
Did you know? The purity of cosmetics ingredients is normally 70% in contrast to food- and pharma-grade ingredients which are 99,8% pure. Our skin is our biggest organ so why should you but anything on your skin you would not eat…
2. Clean = Fresh & Transparent
Our production and approx. 85% of our ingredients are sourced directly from Finland to secure unparallel transparency and purity. We know where our ingredients are growing and we list all of our ingredients and their origin on our website. We also tell you the exact percentages of organics and wildcrafted ingredients, not just claims in general marketing terms.
But for us, here the definition of clean means much more than just the ingredients.
We produce in small batches in a family-owned green chemistry lab in Finland to ensure your products are always fresh at the time of purchase – no 36 months self time as is the case with traditional beauty products. Our factory is MADE SAFE® and ECOCERT®-certified, so the quality is the highest level.
Our airless bottles are designed to fortify product efficacy, keep contents germ-free, and ensure you can always only use the right amount so nothing is wasted.(zero-residue).
All our products are also FI-NATURA certified.
Did you know? Finland is one of the highest ranking countries for clean nature and air quality.
Did you know? Term "wildcrafted" refers to plants that are handpicked, straight from the wild. Therefore, because they aren't farmed, they can't be certified organic. But in our opinion they are the most organic and sustainable ingredients out there. Wildcrafted plants and berries can also have a negative carbon footprint, which improves the air quality.
3. Clean = Circular Beauty towards Zero Waste
Sustainability, circular economy, well-being and doing good sit at the heart of everything we do.
To start with, we are committed to the United Nations sustainable development goals (UN SDG). Our goal is simply to make a net positive impact on the world from the very beginning of our company's journey. Circular Design is not only designing products but the whole system and the target is that there is no waste at the end (zero waste).
Our values are based on real, concrete actions: using only toxic-free ingredients, minimizing waste, using ocean waste plastic, utilizing by-products from the food industry, biodegradable raw materials and germ-free packaging, and promoting up-cycling and transparent supplier networks.
We call this the circular lifestyle - wellbeing for you, the planet and communities.
Our actions to save life below water (UN SDG): Our first packaging patch removed 49,286 pieces of plastic from the Java Sea. Collected by local fishermen.
Our climate action and to save life on land (UN SDG): We believe in concrete actions: Instead of just buying an expensive CO2 certificate, we decided to plant 2160 trees in Finland that equals about 2 hectares of forest that absorbs about 9400 kilos of carbon, every year. That equals 200 cars driving around the world 246 times, every year.

Our action to fight poverty and equality:
Support local fishermen at the Java Sea by using ocean waste plastic in our packaging.
Support women cooperative fair-trade shea butter farming in Ghana
Support small, local farmers and young entrepreneurs when choosing our ingredients
We know we are on a lifelong learning journey and we do not have all the answers but we believe that every action counts. Our goal is simply to make a net positive impact on the world from the very beginning of our company journey. Even the smallest steps matter, and they compound even more when taken together and continuously.

So let's create a better tomorrow by taking these small, incremental steps together. Towards a world of less toxic and less wasteful, yet beautiful place to live in for all of us.


---